In today's digital age, the success of your business often hinges on your online presence. With a staggering number of consumers turning to the internet to find local businesses, it's crucial to have a strong online footprint. This is where Local SEO (Search Engine Optimization) services come into play. But are they worth the investment? In this advanced guide, we will delve into the world of Local SEO services, exploring their intricacies and shedding light on why they are, indeed, worth it.
Understanding Local SEO
Before we dive into the worthiness of Local SEO services, let's first clarify what Local SEO entails. Local SEO is a specialized branch of SEO that focuses on optimizing a business's online presence to attract local customers. It involves a series of strategies and techniques aimed at improving a business's visibility in local search results, primarily on search engines like Google.
Local SEO includes various elements such as:
1. Google My Business Optimization
One of the cornerstones of Local SEO is optimizing your Google My Business (GMB) listing. This involves providing accurate and up-to-date information about your business, such as your address, phone number, business hours, and customer reviews. A well-optimized GMB profile can significantly boost your visibility in local searches.
2. On-Page SEO
On-page SEO for local businesses involves optimizing your website's content and structure to align with local search intent. This includes incorporating relevant keywords, creating location-specific landing pages, and ensuring your website is mobile-friendly.
3. Local Link Building
Building high-quality local backlinks is crucial for Local SEO. These links signal to search engines that your business is a credible and authoritative source in your local area. Acquiring links from local directories, news outlets, and community organizations can make a substantial difference.
The Importance of Local SEO
Now that we have a clear understanding of what Local SEO involves, let's explore why it's so important for businesses today.
Increased Online Visibility
Local SEO services are designed to improve your business's visibility in local search results. When potential customers search for products or services in their area, having a strong Local SEO strategy ensures that your business appears prominently in their search results. This increased visibility can lead to more website traffic and, ultimately, more customers.
Targeted Traffic and Higher Conversions
Local SEO allows you to target a specific audience: those who are actively looking for products or services in your geographic area. This targeted traffic is more likely to convert into customers because they have a genuine interest in what your business offers.
Competitive Advantage
Investing in Local SEO services can give you a competitive edge in your local market. Many businesses are still lagging in their digital efforts, and by optimizing your online presence, you can outperform competitors who neglect this aspect of marketing.
Mobile Search Dominance
With the increasing use of smartphones, local searches have become even more prevalent. People often search for businesses on their mobile devices while on the go. A robust Local SEO strategy ensures that your business is easily discoverable by mobile users, capturing a significant portion of this growing market.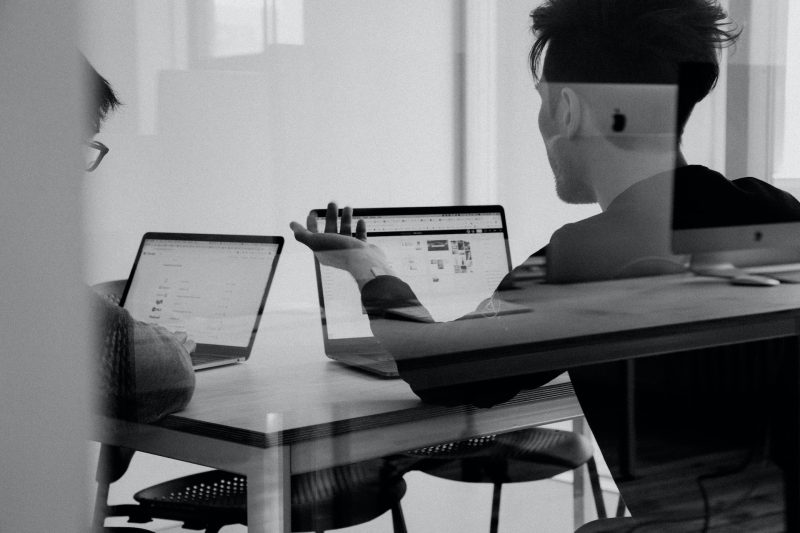 The Cost of Local SEO Services
Now, let's address the elephant in the room – the cost. Local SEO services are not free, and the investment required can vary depending on the size of your business and the competitiveness of your local market. However, it's essential to view this as an investment rather than an expense. Here's why:
Return on Investment (ROI) for Local SEO
Local SEO services can provide an excellent return on investment when executed effectively. The increased visibility and targeted traffic generated by a well-optimized local strategy can lead to a significant boost in revenue. The revenue generated from new customers acquired through Local SEO often far exceeds the initial investment.
Long-term Benefits
Unlike some forms of advertising that yield short-term results, the benefits of Local SEO are long-lasting. Once your business establishes a strong online presence, it becomes more resilient to market fluctuations. This long-term stability can be a game-changer for businesses looking to secure their future.
Choosing the Right Local SEO Service Provider
While the value of Local SEO services is undeniable, not all service providers are created equal. To ensure that your investment is worthwhile, it's crucial to select the right agency or consultant for your business. Here are some tips for making an informed choice:
Research and Reviews
Start by conducting thorough research. Look for agencies or consultants with a proven track record of delivering results for businesses in your industry and local area. Reading client reviews and testimonials can provide valuable insights into their credibility.
Customized Strategies
Avoid one-size-fits-all approaches. A reputable Local SEO service provider should tailor their strategies to meet the specific needs and goals of your business. A customized approach is more likely to yield positive results.
Transparency and Communication
Clear communication is essential. Choose a provider who is transparent about their methods and keeps you informed about the progress of your Local SEO campaign. Regular reporting and updates are indicators of a trustworthy partner.
The Worthiness of Local SEO Services
In the digital era, local businesses cannot afford to neglect their online presence. Local SEO services offer a strategic and cost-effective way to enhance your visibility, attract targeted traffic, and gain a competitive advantage in your local market. While the investment may seem significant, the long-term benefits and potential for substantial ROI make Local SEO services undeniably worth it.
By selecting a reputable Local SEO service provider and approaching Local SEO as an investment in your business's future, you can harness the power of the internet to drive growth and success in your local market. Don't miss out on the opportunities that Local SEO services can bring – take action today and watch your business thrive in the digital landscape.